E-sports
In community centers and youth centers throughout the country, professional e-sports work is carried out, where they work with a wide group of young people. It is important to reach out to young people, increase social skills, reduce social isolation, engage them in daily work and in e-sports clubs where the emphasis is on a professional approach and healthy gaming practices. In order to be successful, as in other sports, you need to practice regularly, work together, follow a game plan, eat healthy food, get enough sleep and be in good shape.
The electronic sports tournament of Samfé and the community centers of Kópavogur town is held annually in the Digranesi sports hall. This eSports event is for young people aged 13-25. The goal of the event is, among other things, to reach young people, reduce social isolation and promote positive development in eSports. Participants can join and play CS:OG, R6S, Fortnite, LoL and FIFA.
Samfés has also held a cross-Nordic e-sports tournament in collaboration with Ungdomsringen in Denmark and Ungdom og fritid Norway.

Nordic eSports tournament
Samfés and Ungdomsringen in Denmark organize the Nordic eSports tournament "Nordic Esport United", where Nordic youth between the ages of 13-25 are united on a digital playground. Registration takes place in community centers and youth centers in Iceland and at member associations.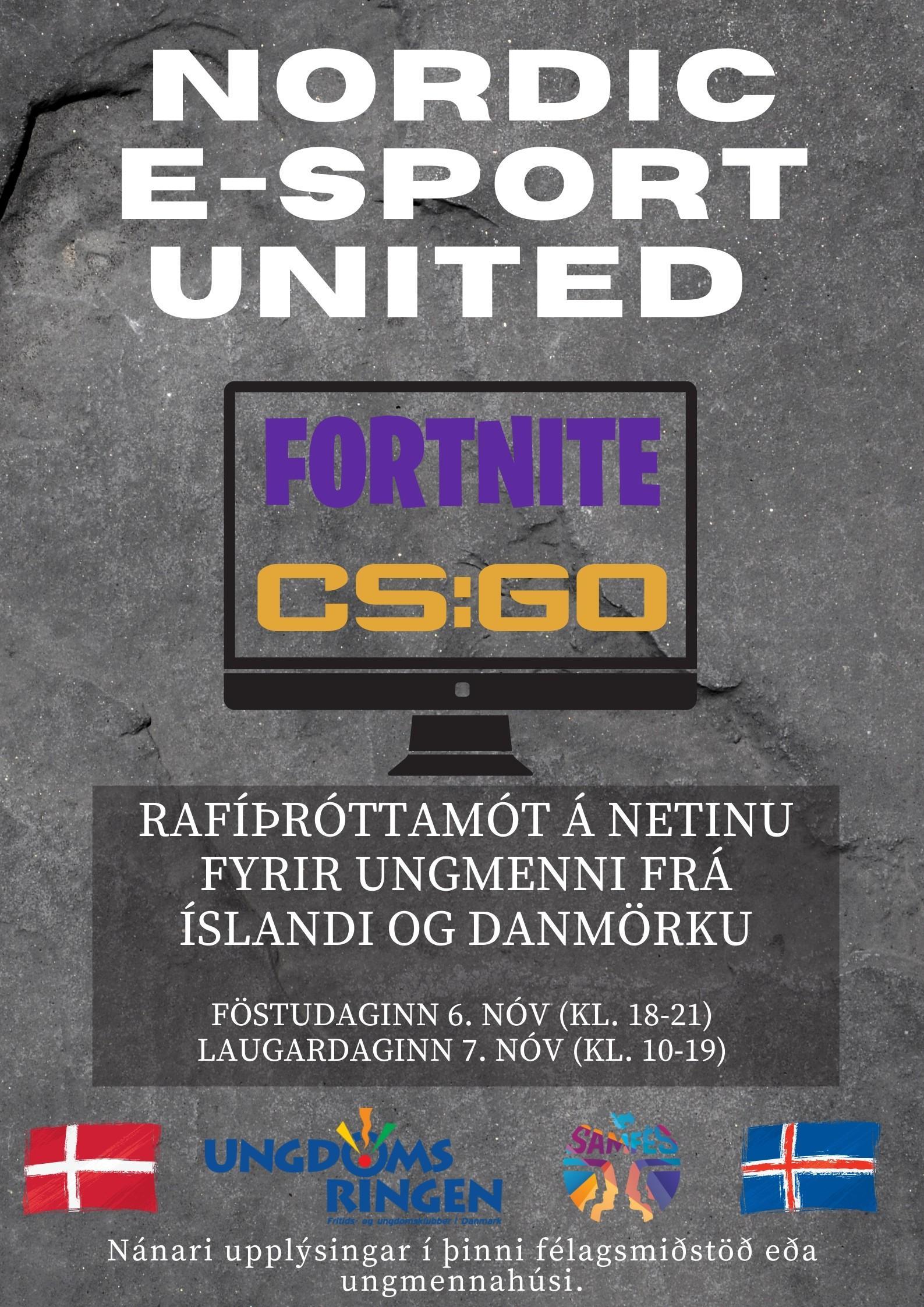 The Nordic Summit is held on the initiative of young people who are participants in the Nordic cooperation project of all the Nordic countries in the project Education for All, where the focus is, among other things, focused on young people's conversation about global goals 4.7.
The goal of the event is to connect and unite young people in the Nordic countries, to activate them and give them the opportunity to get to know each other and participate in this digital event that can be held without restrictions during the time of COVID-19 and the ban on gatherings. The tournament features Fortnite (single and double) and CS:GO (5 vs. 5 and 2 vs. 2) Participation in the event was free and great prizes were available.
The partners of the tournament plan to attend and organize an annual youth exchange through Erasmus+, which gives young people the opportunity to meet their peers from other European countries, share experiences and come back even stronger individuals.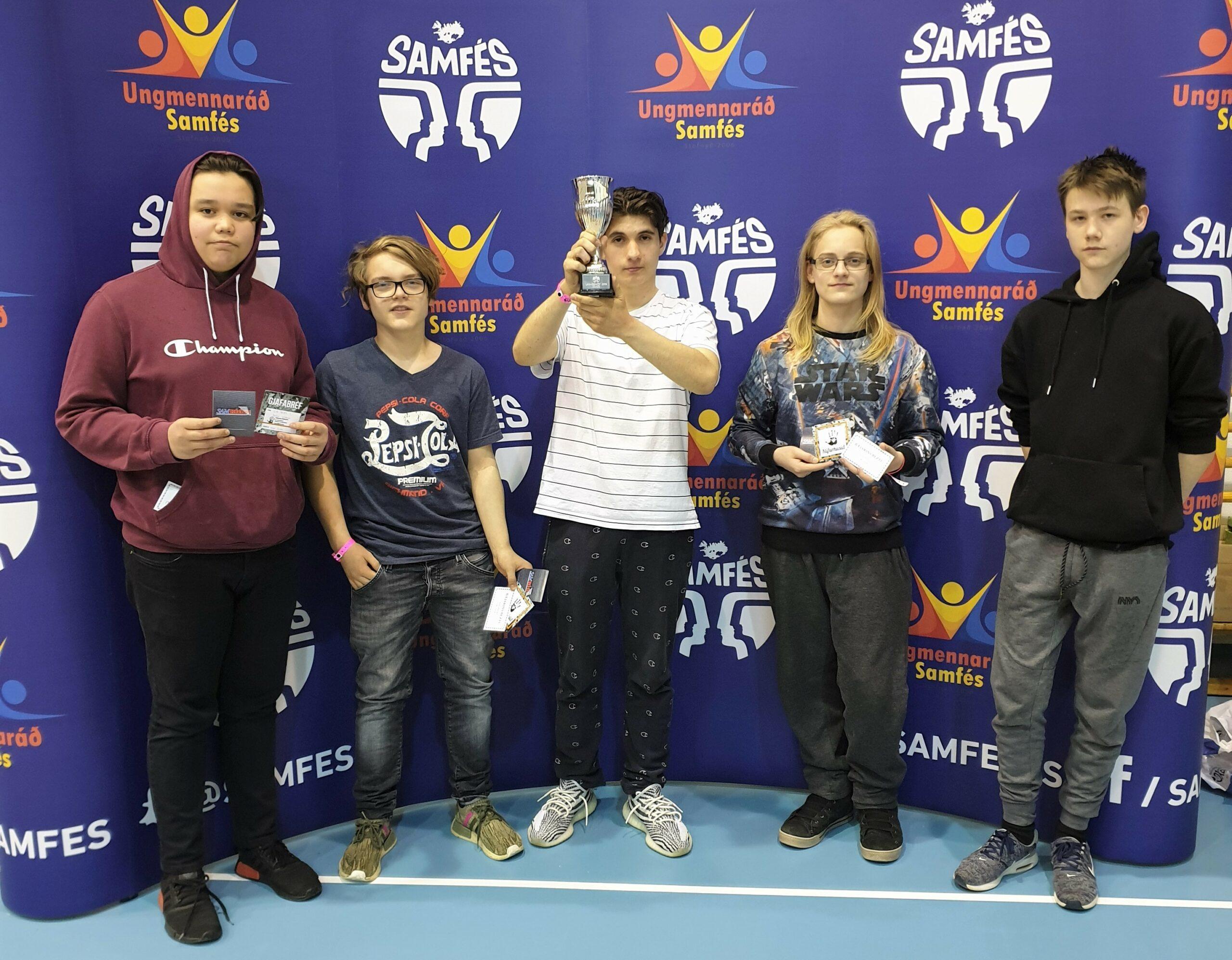 Winners CS GO 2019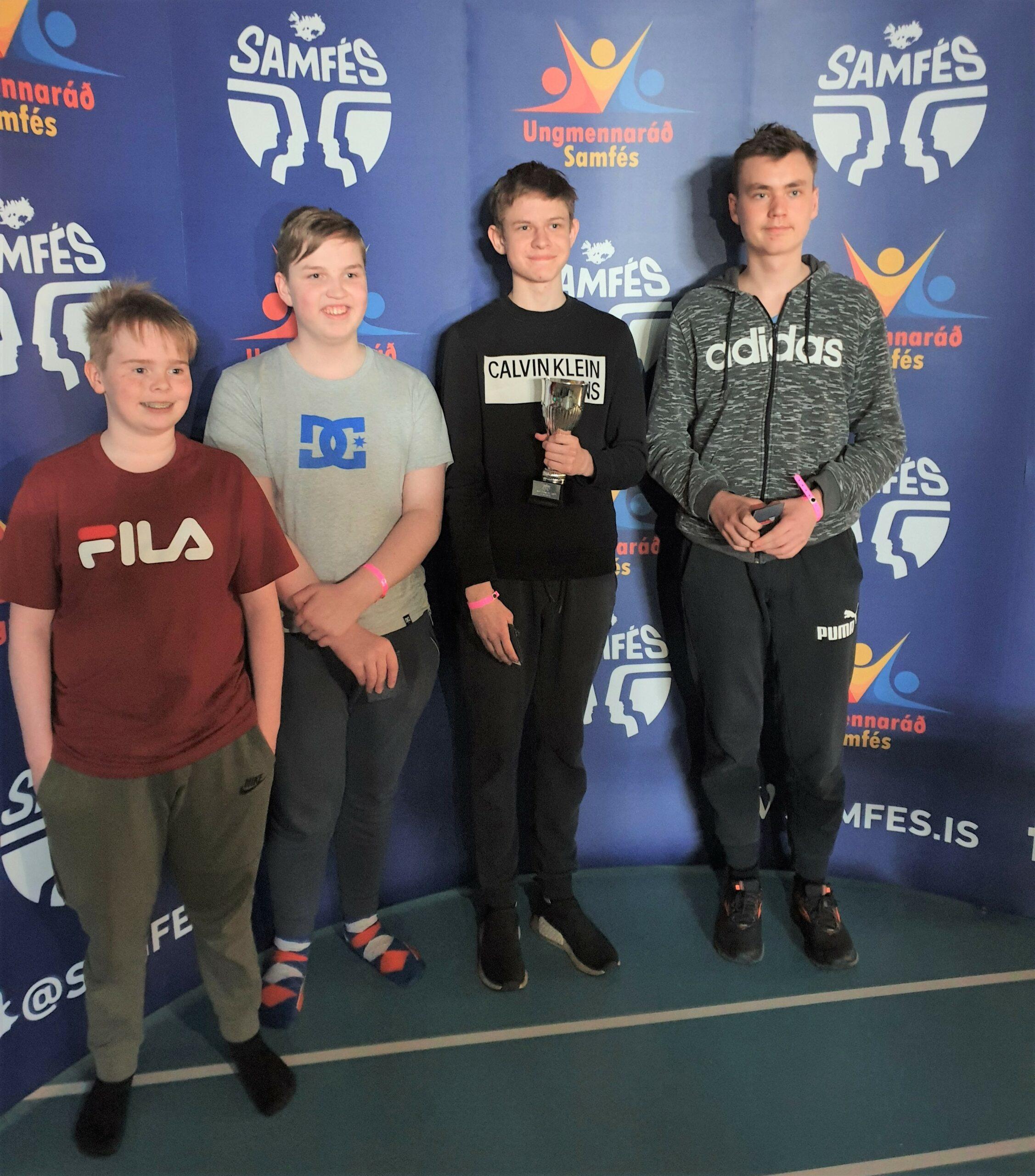 Winners Fortnite 2019